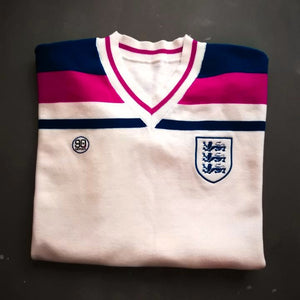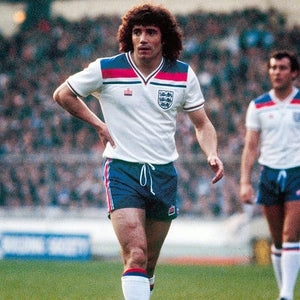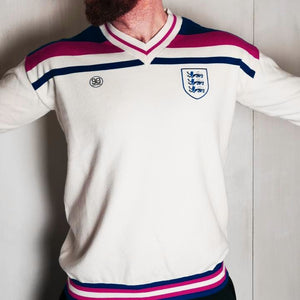 ENG80 White Jumper
So it's not from the 90's; We can make an exception.
Is it a cricket jumper, is it a football shirt? We don't know either, but we think we've hit it for 6... 
Warm, comfortable and softer than a waterlogged '80's pitch, our take on this classic is perfect for casual wear or colder match days.
Sizing:
S: 100cm, 64cm
M: 106cm, 67cm
L: Chest 112cm, Length 70cm
XL: Chest 118cm, Length 73cm
XXL: Chest 124cm, 76cm
Material:
20% Viscose Fibre, 30% Acrylic, 22% Nylon, 28% Polyester