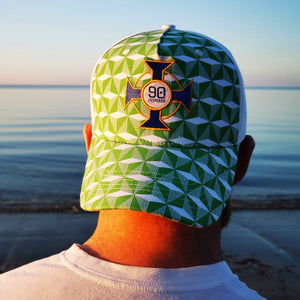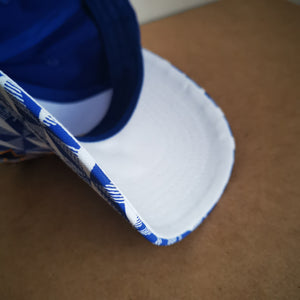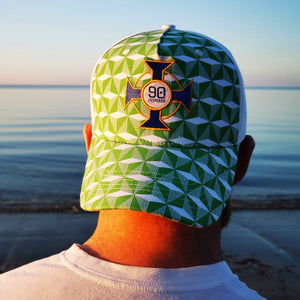 NIR90 Home & Away Baseball Caps
Inspired by the fan-favourite Northern Ireland 1990 Home & Away shirts our NIR90 Baseball Caps are the perfect accessory for Summer and for when those sunny away days return.
Featuring the famous geometric pattern on the peak and front panels of the cap, an embroidered Northern Ireland-inspired logo completes the design. The hat is 100% cotton and has an adjustable velcro strap at the rear.
The Home & Away Caps can be bought individually or, you can get both hats in our Home & Away set.
Sizing: One size fits all (within reason)
Material: 100% Cotton