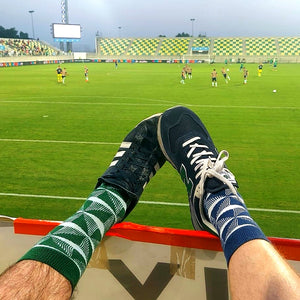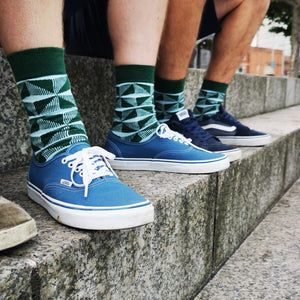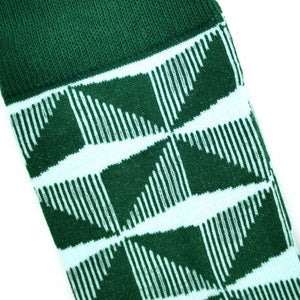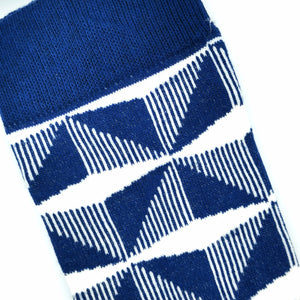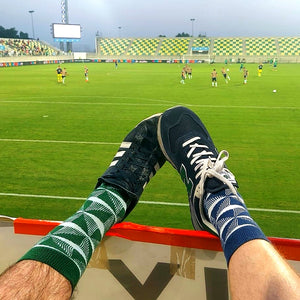 NIR90 Home & Away Socks
30 years on from Northern Ireland first played in the iconic pattern, you can now take it with you every step you take, thanks to our NIR90 socks.
Featuring the famous geometric pattern in Home and Away colour schemes these socks are the perfect gift for the GAWA and an essential for match days. 
Our Home & Away socks are available in single pairs or you can save a couple of pounds and buy the Home & Away set.
Sizing: One size fits most (approx UK 7-11)
Materials: 80% Cotton, 17% Polamide, 3% Elastane
Made in the EU
Postage: If you are buying 1-2 pairs, please select the relevant shipping at checkout.